Hi. I'm Etta, your typical introverted writer, which means my life can pretty much be boiled down to this statement: I came. I saw. I sat awkwardly in a corner taking notes for later.
Yep, a lot of my stories come from real life. I live in San Diego with my three girls, husband of a million-some-odd years (we stopped counting after 100k), and two cats. I write cozy-com mysteries that feature a menopausal sleuth because I do not relate to 20-year-olds that much anymore. And you'll see that I also blog about a bunch of random things on my website.
Over-sharing facts about me:
I had my first kid in 1993, my second in 2000, and my third in 2008. All with the same husband, and nope, the last one wasn't a surprise. There are a lot of crazy differences between raising my first kid in the 90s and my last kid now, so I can't help but mention those in my blog.
This is the hardest thing for me to share: my husband and I declared bankruptcy in 2013 over a ton of mistakes we made during the housing bubble, and just poor financial (and life) planning in general. I swore I would be open about it on my blog because I've recently come to realize it's important to forgive yourself in life. In fact, that's a big theme in my books — second chances usually begin when you can forgive yourself for first failures…
After my sister beta read Must Love Murder, she described the main character as "deranged," which was then very hard for me to admit I'd based the character entirely on myself, down to the 1998 Odyssey and the inability to actually park it anywhere.
Even though I've been a writer for more than 10 years, Must Love Murder is my first novel. I hope you like it!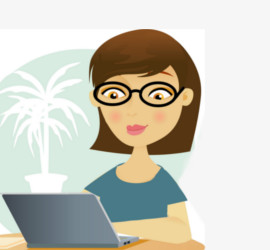 ***************************************
Want to work together?
I'm new to this author thing, so if it seems like I'm stumbling through the process, that's why. I don't know how other authors and bloggers seem to work together, team up, and get things done. But, I'm determined to figure it out. If you're another cozy/chick lit/humor author, or someone who just wants to promote on my website — please contact me. I'm open to working together, doing a promo, a guest blog, a boxset, anything… Let's do this.
Want to contact me just for fun?
If you have a question, comment, or just want to say, "hi," please don't hesitate to contact me. Even though I'm an introvert who jokes about being anti-social, I love connecting with people. (Or I love the idea of connecting with people, not sure which), but either way, shoot me a line.
Just email me at etta@ettafaire.com.