Hi. I'm Etta Faire, a cozy mystery writer living in Southern California with my husband, three kids, three cats, and two bunnies. I vaguely remember a time, (I think it was sometime before I started my author journey), when I had hobbies like crafting, reading, and relaxing.
But now, I can only be seen in front of my laptop while I write, edit, and design the covers of my books. And I love it.
Even though I'm a total "hide in my shell" introvert, I love connecting with readers. I've met some of the nicest and most supportive people over the few years I've been publishing. And I'm very grateful for it. So, please, feel free to drop me a line, or like me on facebook.
Hope to hear from you soon,
Etta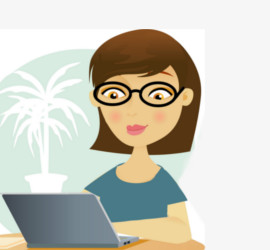 ***************************************
Email me at etta@ettafaire.com.